Society benefits much more from the spread of existing ideas than it does from the creation of new ones. Following the idea of Sam Bowman, I have created a public list of things I frequently recommend. I hope these recommendation lists become more popular because they have the potential to make people's lives much better.

You can find links to other recommendation posts here: Sam Bowman Rob Wiblin Arden Koehler Rosie Campbell
I hope you consider making your own!
Merino clothing can be worm significantly longer than other clothing without smelling. Merino keeps you warm while it's cool and keeps you cool while it's warm making it comfortable in a range of different temperatures. Merino (relative to other materials) also retains heat while wet. I couldn't imagine travelling without merino T-shirts and socks. Beyond travel considerations, I find merino wool very comfortable and enjoy wearing it at home. I recommend Icebreaker, specifically for their socks which can be found for cheap at Winners/T.J. Maxx/Marshalls and all come with a lifetime warranty. Icebreaker has 40-50% sales every season.
Old Navy Slim Go-Dry Built-In Flex Performance Pants
These are Old Navy knockoffs of the Lululemon ABC pants. They cost 1/4th the price and I actually prefer them to the original. I purchased them initially for travel but they have replaced jeans for me and I now use them as my everyday pants at home. The pants look stylish, formal enough and incredibly comfortable. They can also can be worn for moderate athletic use – and according to the internet, serve as great pants for golf.
For anyone not familiar with Old Navy, ignore the posted price – they have 50% sales every few weeks.

Many people's body proportions do not conform to the average without them realizing it. It took me until my mid-twenties to learn my arms are one inch shorter than my body would suggest. Most clothing is sized and based on "average" proportions causing form-fitting clothing to fit poorly and look bad on many people.
For people who do not like how they look in dress shirts, I highly recommend trying made to measure dress shirts that will perfectly fit your body.
I buy all my dress shirts from Spier and Mackay in Toronto (they accept online orders) customized to my exact same measurements and find they look better than any other dress shirt I've tried on. I typically pay around $75CAD per dress shirt.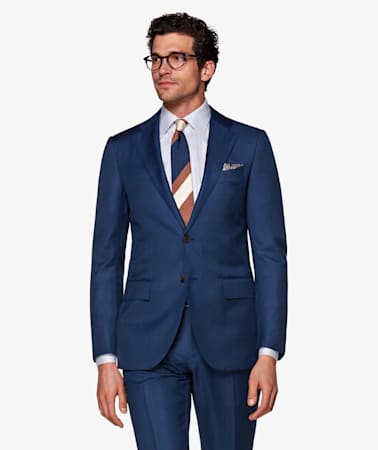 Yes, I know – most millennials already know about Suitsupply. I don't care. I still think Suitsupply is underrated. If you haven't tried on a Suitsupply suit, I highly recommend it. I specifically find the Lazio and the Napoli to be great value.
Online mattresses (from China)
There is minimal technology in mattresses and mattresses from China are often as good as the fancy mattresses advertised at the big-box stores or by trendy startups at a fraction of the price. I have purchased several over the last decade and enjoyed them all. I bought this mattress in 2018 for $300CAD
Cerave face moisturizer
I believe using a face moisturizer makes a modest improvement in your facial appearance in the short term and significant improvement in the long term and for its low cost, seems like a no brainer to me. From my internet research, Cerave AM (in summer) and PM (in winter) seems to be the best regarded/most recommended inexpensive face moisturizer for men.

You can buy incredibly lightweight, moderate quality hiking gear from China that easily outperforms items sold in North American stores at twice times the price. I specifically recommend Naturehike tents and Aegismax sleeping bags.
According to online reviews, Decathlon's Triban RC120 is the consensus best value entry level road bike on the market (all of their bikes are generally regarded as excellent value).

Costco printing/Ikea frames to decorate your walls
My apartment walls are filled with stunning framed photos comprised of: cheap Ikea frames, cheap photo prints from Costco and pictures taken with my cell phone.
Even budget level smart phones today have cameras capable of producing high resolution photos that can be printed at large sizes. It works out to approximately $10 CAD for an 8X10 and $15 CAD for a 12X16 print on my wall. You can use Level Frames to see what size your photos will look best at framed. If you don't like your own photos, there are millions of amazing photos/art pieces you can find online to print.

Chi-fi is the catch all term for budget audio products sold by Chinese electronics companies.
The quality and value of these products are astounding. Wireless headphones that outperform Airpods for $25.
For speakers, I recommend anything sold by the brand Edifier
Here are guides for the best wireless and wired Chi-fi headphones
Any wake lamp from Amazon between $20-$40 should be suitable. Wake lamps make waking up modestly gentler but the real benefit is giving you an excuse to no longer sleep with your phone in your room.
My kindle is my favourite device in the world. I prefer my kindle to physical books primarrily because:
It is easier to hold my kindle (especially compared to heavy/large books that require two hands)
My eyes never get lost on the page (happens for me when a book has large pages)
The light from my kindle is much easier on my eyes in bed than having a lamp on.
The dictionary feature is surprisingly useful and highlighting passages for future reference is very easy
I can access nearly any book (for free) in existence at a moment's notice without leaving my couch
Freezing cookie dough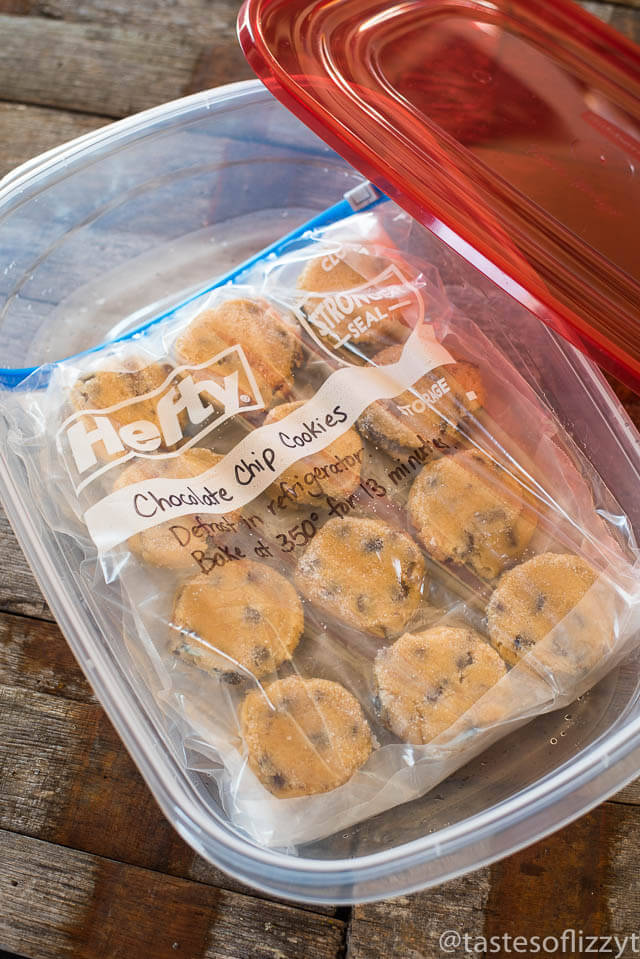 Cookies freeze incredibly well and last a long time. Make a big batch of cookie dough (freeze as individual cookies) to store in your freezer and then at a moment's notice, you can have 1 or 2 freshly baked cookies (12 minutes in my toaster oven including preheating). A cookie fresh out of the oven is infinitely more exciting and delicious than any other cookie. Perfect for a quick snack or bringing as a treat for a get together.

Kirkland Signature Frozen Salmon
There has been significant innovation in flash freezing technology in the last decade, especially for fish which is often frozen immediately on the boat and is as result, often much fresher than non-frozen fish available at a supermarket. I find flash frozen meat/fish to be remarkably fresh and well priced.
I buy frozen meat/fish in bulk which reduces the amount of time I spend grocery shopping and because everything is frozen in single servings, I always have fresh food available for me and as someone on a sporadic schedule, I have greatly reduced my food waste.
This set up allows me to buy in bulk (saving time grocery shopping) while always having the perfect amount ready for me.
I use a Salton rice cooker, but any cheap one will do. As someone who lives alone, being able to cook rice/steam vegetables that come out adequately in less than 20 minutes (with 30 seconds of work) is greatly appreciated.

Credit card churning

In 2019, I flew in business class from Canada – Argentina – Ethiopia – Israel – Turkey – Egypt – Canada for less than $200. Credit card signups/reward programs can easily be exploited for amazing and inexpensive travel opportunities.
At any given time, there are multiple credit card sign up bonuses that provide greater than $250 worth of benefits with no work involved. If you are interested check out: https://old.reddit.com/r/churningcanada/ or https://old.reddit.com/r/churning (USA) for more information.

Index funds and high interest savings accounts

If you're not investing your savings now, or you're worried you're not investing optimally, I recommend you spend half an hour googling index funds and robo-advisors in your country.

In Canada, I use the Canadian Couch Potato portfolio recommendations with TD E-series funds with EQ bank as my high interest savings account. Wealthsimple works great too. In the United States, Vanguard for index funds and Ally for high interest savings account seem popular in the USA.

Many people never learn how to swim proficiently and end up hating the activity. Total Immersion Swimming is training program targeted towards adults and triathletes that makes swimming easy, simple and fun. This program took me from hating swimming to loving it.